'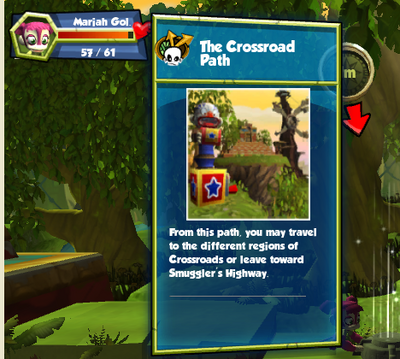 '
Crossroads
 is the main hub in Ook and a great place to create groups for Co-Op Quests and to make new friends that could help you along your journey. This bustling area is the center for commerce and trade and the best places to gather information about all the happenings in Ook. It is also currently the area with the highest level monsters. Crossroads is the home of the great Clock Tower Square.
Areas
Formally the underbelly until it was updated
Trails
Community content is available under
CC-BY-SA
unless otherwise noted.